| | |
| --- | --- |
| Posted on 4 January, 2017 at 13:25 | |
Happy New Year everyone, we hope you enjoyed the holidays with loved ones and lots of delicious food. We know we sure did! The farm went on holidays for about 10 days so we could rest and enjoy each other's company for a few days without the interuption of work. We were short one of our new family members so we postponed our Christmas celebration to New Year's Eve. Nic arrived from Toronto with no issues but our newest addition, Aliette, was delayed in France and then delayed again in Montreal, totalling 3 days of travel until they arrived safely at the farm. We are happy to have them moved in, and soon we will be a full house of 5 when Nic makes the move from Ontario to our neck of the woods at the end of the month.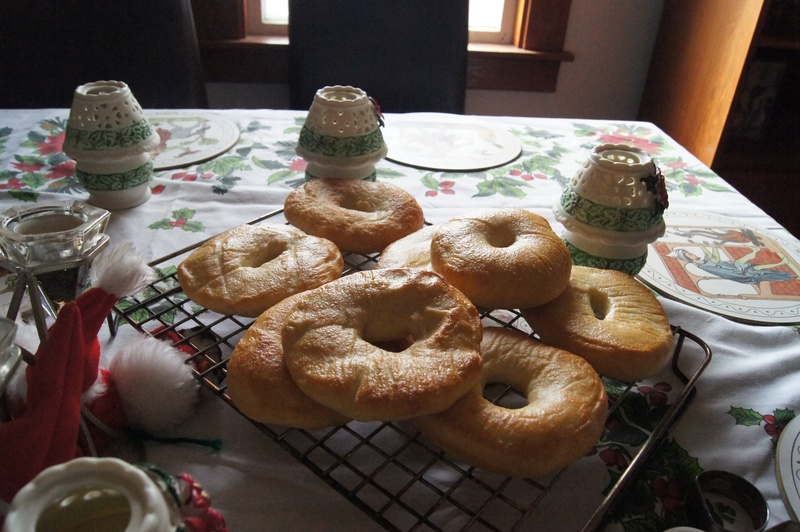 (The most delicious bagels, complements of Riley and their Baker's Apprentice recipe book - an early Christmas gift.)
When our Christmas day finally rolled around, we spent our morning eating porridge around the tree and opening gifts one by one. We all recieved a small collection of books, crafting materials, socks and lots of chocolate! An extra special Christmas gift this year was the gift of companionship. Liz and Riley thoughtfully gave Nic our dear Mugsy, aka Noodle, along with dog training books and their own knowledge so that Nic can train Mugsy to be their personal service dog.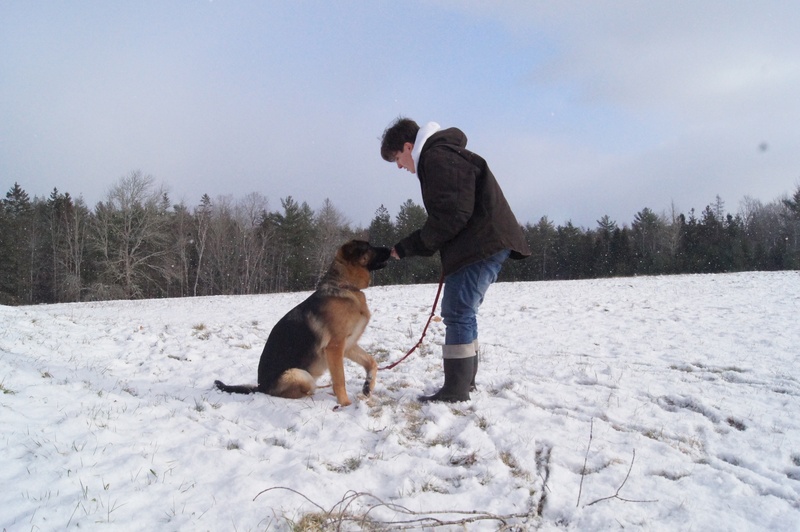 (Nic and Mugsy doing their first training session)
Throughout the day we laughed, read and ate an abundance of cheese, crackers, dips and spreads while Chloe was cooking turkey dinner with their lovely sou chefs, Liz and Nic. This time around we cooked our massive Birdzilla 2.0 by quartering him, which took significantly less time and rendered a perfectly cooked bird. We are currently on day 5 of turkey leftovers, and still counting!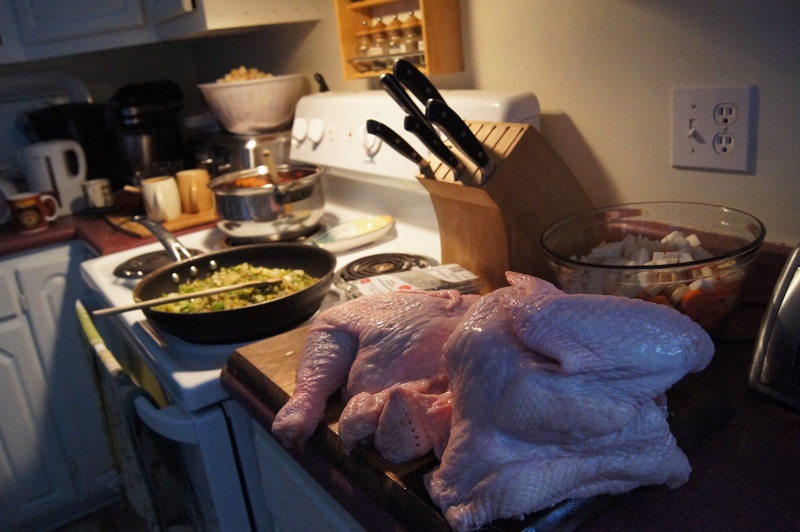 (Merely one half of Birdzilla 2.0)
Aside from one massive unloading of snow that lasted about a week or two, it has been a relatively mild winter thus far. We struggled trekking through 2 foot of snow with the dogs for their scheduled walks, until Riley brilliantly thought of cross country skiing around the field with them. Everyone enjoyed that, especially Liz and Chloe who stayed inside!
In recent animal news, the goats have been bred and are expected to have kids in April-May, around the expected arrival of some little Icelandic sheep (which Chloe is getting excited about while typing this, haha). We are planning on buying two Berkshire sows for breeding in the summer so we can have a litter of our own piglets in the future.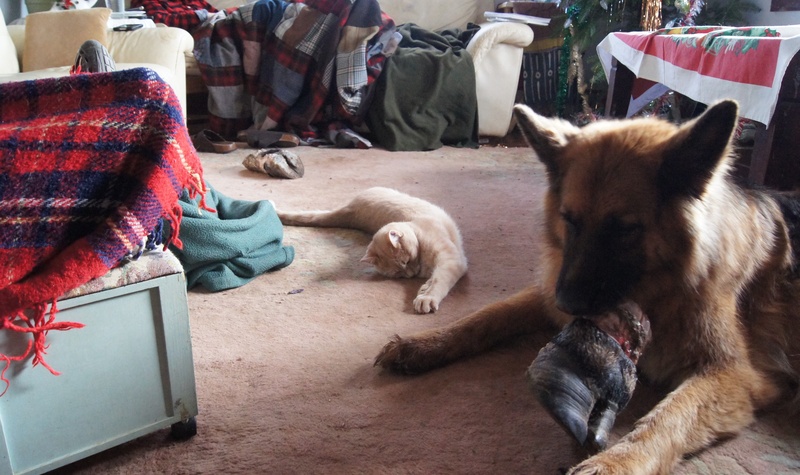 (Everyone's legs covered under heaps of blankets while Merry chews on a cow's foot and Macaroni eats the little scraps)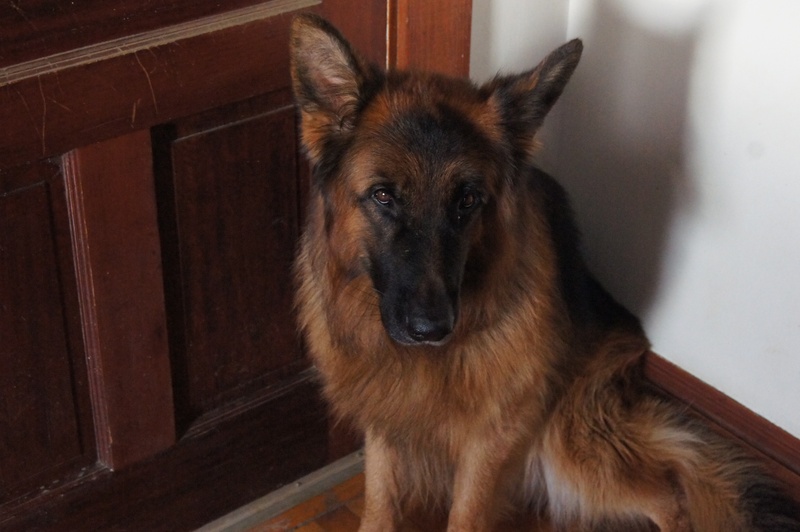 (Zane looking extremely cute)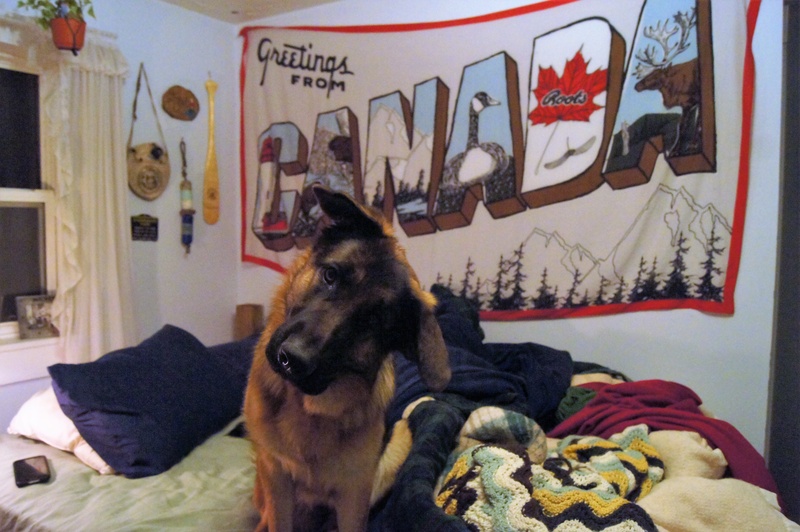 (Mugsy being a Noodle)
As we settle deeper into the winter, and bury ourselves in snow, we have blueprints to draw up for the Spring, Summer and Autunm of 2017. We have confidence and high hopes for what this year will bring us. There are many changes, new projects and new people this year that we are welcoming with open arms. Until next time.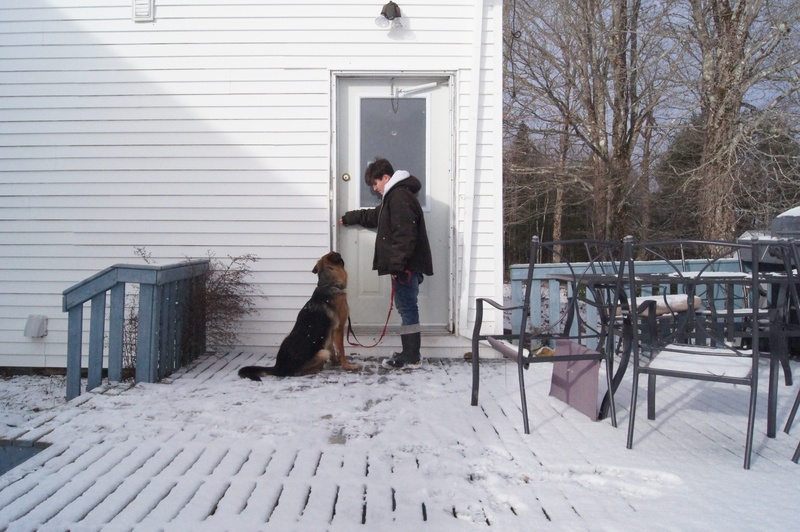 Categories: None
/