| | |
| --- | --- |
| Posted on 30 August, 2016 at 20:00 | |
We promise we didn't forget about you again, we're just so busy it's hard to find the time to update you all on the extravagant news happening here at Rolling Hill Farm!  
The animals are revolting and are seizing every opportunity they can to escape. Just this week our resident pig has escaped twice, once happily trotting back to her enclosure alongside us, and once forced in by Liz and Aliette, only after being chased across Nova Scotia.  If it's not Pig Pig then it's the Quarter horses and the puppies, Mugsy and Marty, who joined us in the early spring.
Speaking of dogs, Misty (from Merewyn and Zane's second litter), will be having a litter in late 2017 for those who are interested in our purebred German Shepherd puppies. The other fluffy friends are doing well and enjoying our occasional trips to Kejimkujik to swim until we perfect our own little lake.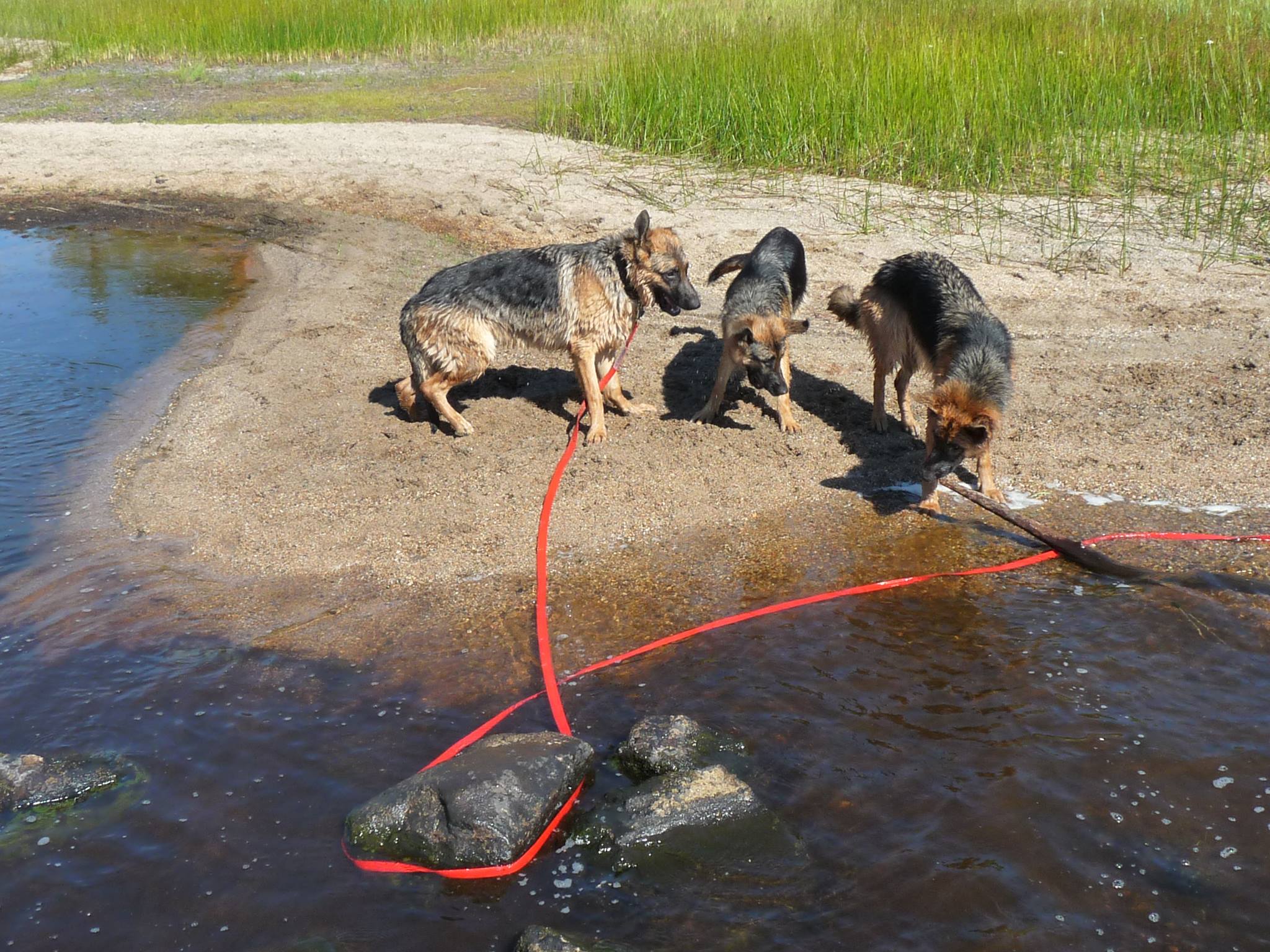 On our list of things to do, 'Trail to the Lake' is neatly placed at the bottom as we chip away at it when we aren't tied down up with the more imminent tasks at hand. Half of the trail still needs to be cleared of the overgrown bush and trees, but for a while we were unable to see the lake because the surrounding area was so swampy.  However, the extremely dry weather gave us the opportunity to access the lake, in all its swampy glory! There's a good chance that this task won't be completed until we all have grey hair, but our first swim once it's cleared and dredged out will be worth all the time put into it. Below is a photo of our "lake", thanks to some ambitious vounteers who hiked to it with the help of a few dogs.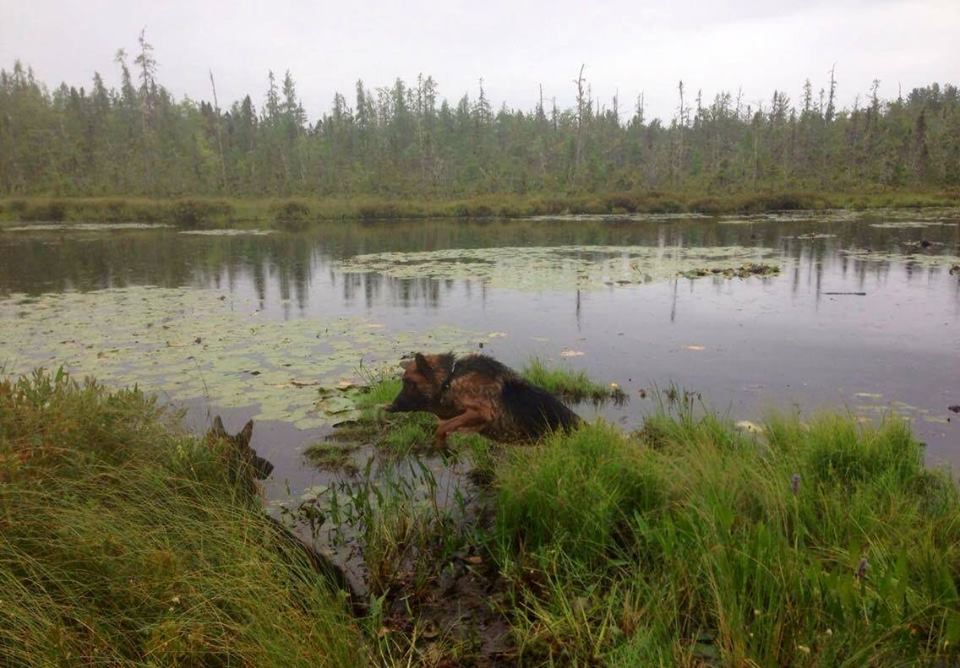 When we do have a second to stop and smell the manure – er, roses – we look around at all that has been accomplished and are eternally grateful for all the help we have had to make our dreams come true. An African Proverb once said, "If you want to go fast, go alone, but if you want to far, go together."  We had a delightful batch of volunteers this season from France, Germany, America, and Canada, who helped us build mobile chicken tractors, turn over the seed beds, plant, weed and harvest, not to mention herding all of our animals when they escape. It really is incredible how much progress has been made thus far, and we use that positivity to fuel our inspiration for the future.
Somehow amongst the chaos we thought getting two more horses was a good idea. Surprisingly they don't fit in at all with the other animals! The two Fjord horses we have are well trained, well mannered, polite, quiet and they don't escape… ever! They're perfectly content and cuddly, all the time. They will be most impressed when we finalise the touches on the horse stalls our carpenter has started redoing, so we finally have a proper winter shelter for our four horses. Here is our fantastic teamster with Punk and Anders.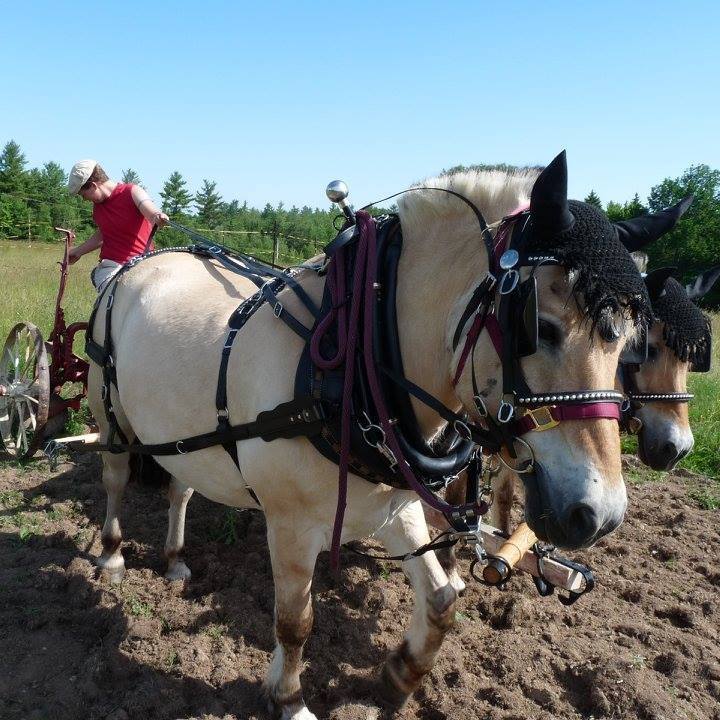 The horses are doing a fantastic job of mowing the hay fields and turning over seed beds that will be ready for fall planting. This week Chloe and Aliette began planting sprouts, squash and onions that will be transplanted from their trays to the polytunnel ground in the upcoming weeks. So far we have seen a few seedlings popping up through the soil, yay! The bountiful summer harvest is also still in effect. A few of the potato plants were struggling with the Colorado Beetle but we harvested a huge crop that were out of harm's way. The dogs, horses and pig happily trampled over the bed of turnips but they're pulling through as best they can. The tomatoes are in abundance this year and we couldn't be more grateful! There are huge baskets full of cherry tomatoes that are deliciously sweet in salads or a slow roasted bruchetta, and the beefsteak are just starting ripen. Here is a photo of the Squash from last week; now they're even bigger!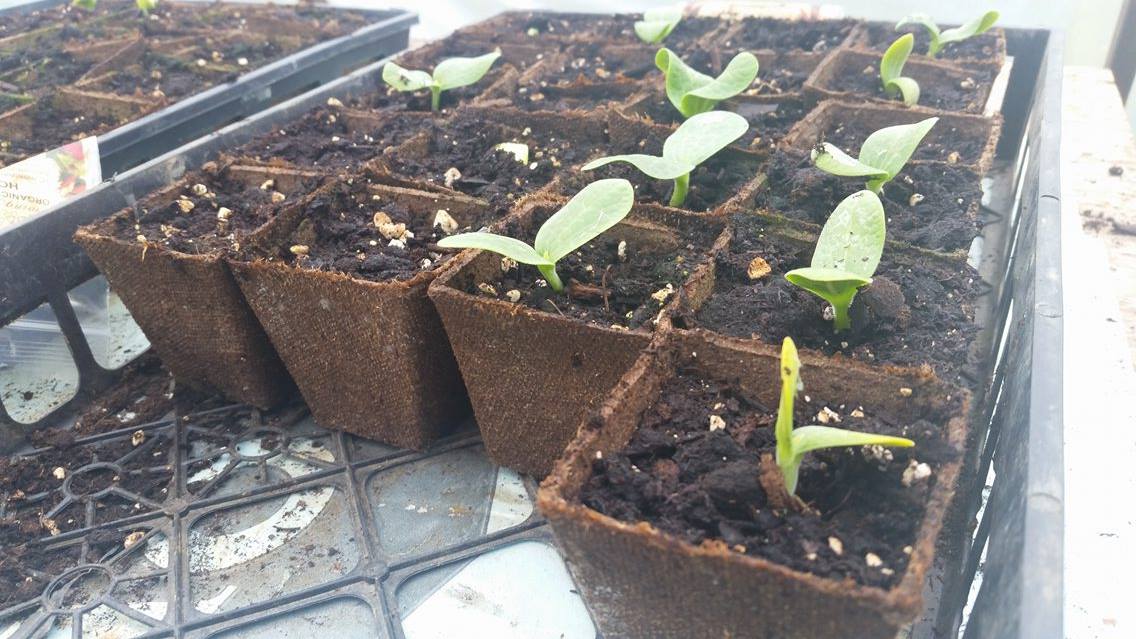 There never really is a dull moment on the farm, but we wouldn't change a thing if we could – except for the escaping pigs, we would change that in a heartbeat. Until next time!
Categories: None
/