| | |
| --- | --- |
| Posted on 24 November, 2015 at 7:25 | |
"Where does the time go?" is the question we all keep asking ourselves! We set out in May and already the season is nearly over, and the work we managed to accomplish is astonishing. We've gotten absolutely covered in dirt, sweat and poop. We've spent countless hours exhausted from running around like chickens without heads, or frustrated with our menagerie of animals – and each other. We've been soaked in rain, swarmed by bugs, burnt by the sun, and lost in the fog. We've enjoyed endless sunrises, sunsets and every star in the galaxy from our doorstep. But to beat all that, we have also seen our hard work go from seeds, to the hearty, organic and homegrown meal on the table while connecting with an amazing group of volunteers, local growers, and other folks in Nova Scotia over our mutual love of farming.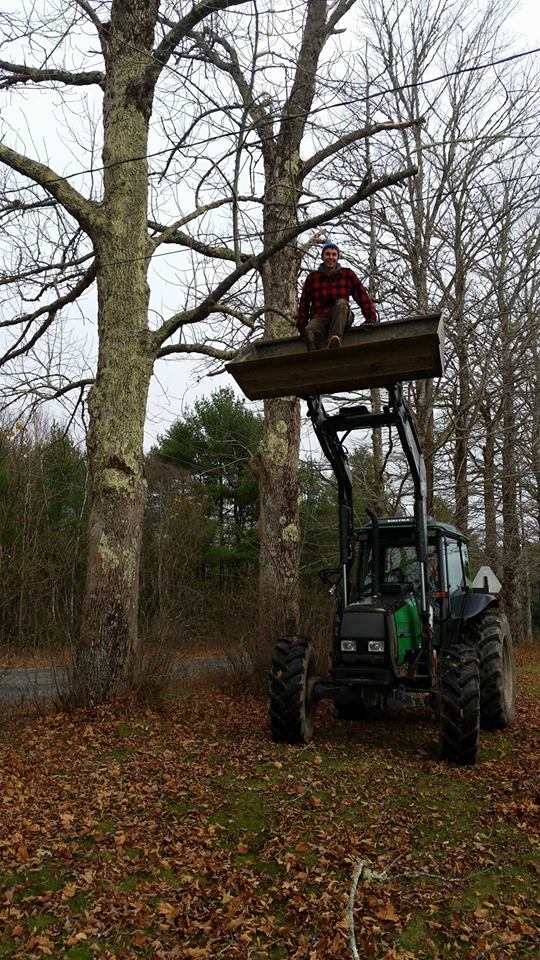 Pictured above is Nils in our neighbour Gordy's tractor preparing to cut some high branches. We promise its safe Mrs.Jakubzig! 
Lucky for us, we were able to attend day one of the 2015 Atlantic Canada Organic Regional Network conference in Charlottetown yesterday. The amount of information being thrown at us from established Atlantic Canadian Farmers was overwhelming, but so insightful. It is easy to be thrown off by the amount of work that still needs to get done, but we are amazed at how far we have come in such a short period of time.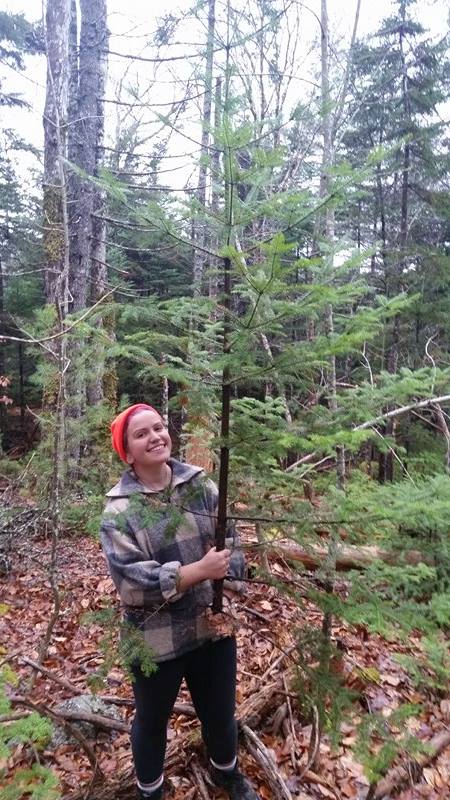 We definitely need to say a special thank you to everyone who spent their time and efforts putting work into the farm, we could never had gotten this far without the help of volunteers, and the support from our friends, family and peers that we update through social media. And Chloe, our sparkly angel sent from above, we couldn't have functioned without their help. AND THEY ARE NOT ALLOWED TO LEAVE
So thank you everyone for an amazing first year, we are eternally grateful, and are confident that 2016 will exceed our expectations.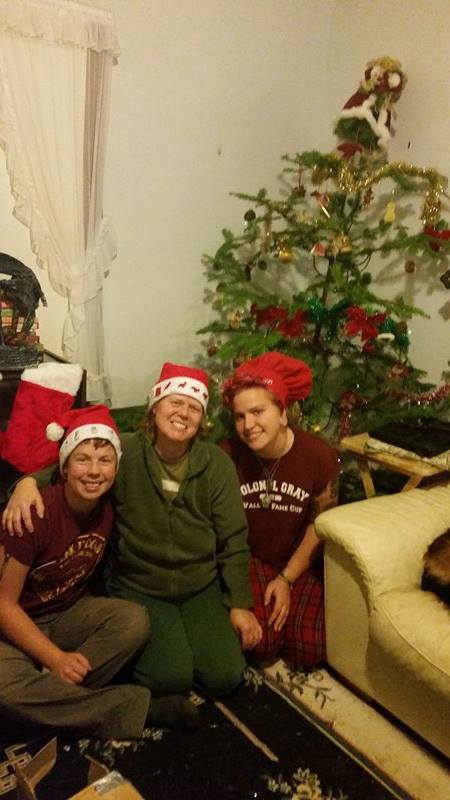 To celebrate Chloe's early birthday we chopped down a christmas tree and decorated it together, pictured above ( and yes, our tree is drunk).
Categories: None
/