| | |
| --- | --- |
| Posted on 21 April, 2016 at 9:20 | |
What was once winter harmony is now spring chaos. Well, not much more than usual. We've all woken up from winter hibernation and have resumed scrambling to find the time to complete our winter project list. While some were completed, some were merely works in progress. The polytunnel is alive and well as we speak (knock on wood) but it has been quite the uphill battle as earlier this week four bodies were running through the fields chasing fragments of the cover. The seedlings now have a home and are waiting to be planted and the sun is in full swing these past few weeks.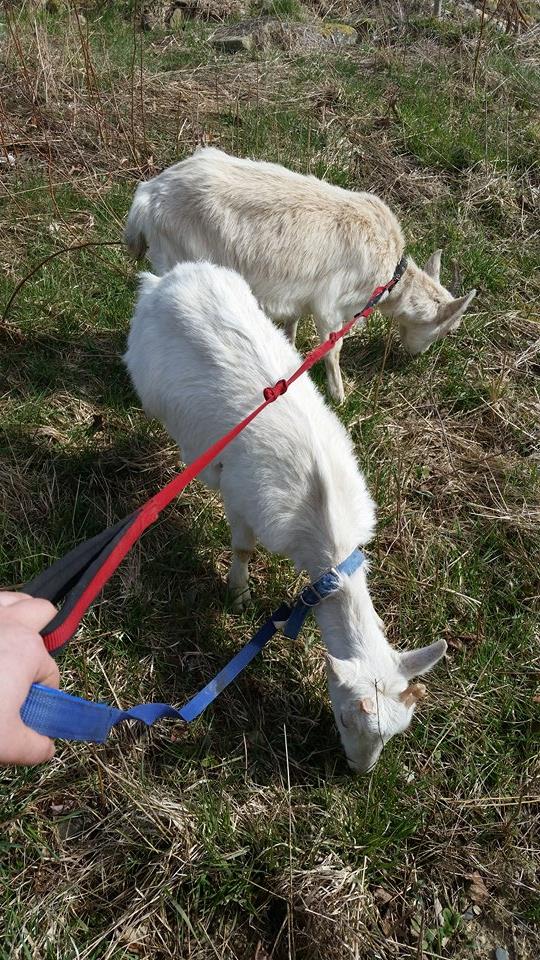 ILars and Gretta have been helping us for the past month who are both visiting from Germany. They have been a tremendous help with clearing the trail to the lake, putting the polytunnel up and assembaing potting tables. The pair have also baked rolls that are litterally TO DIE FOR, as well as brownies and cookies that've fattened us up over the cold months. They are leaving at the end of this month to continue their travels and we will be hosting three more volunteers through the course of May. Many goodbye's this month as James and Michael are also leaving the farm with sights set to Halifax and are taking Twiddles with them. We wish everyone the best of luck in their future endeavours.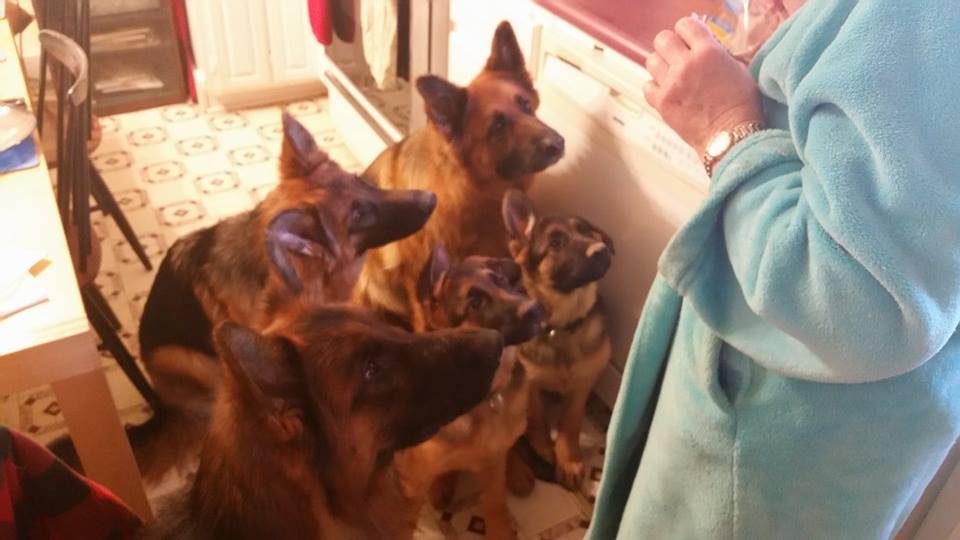 Now to the bit of the Newsletter you all actually want to read, the massive part about our animals. In dog related news, Misty is doing well in her training and has an uncanny resembelance to our late dog Murphy which really warms our hearts.  Despite her cuteness, Mistique has reached the dreadful teenager stage in her dog life that transforms her into a bit of a handful, not to mention the constant attempts to sneak out of the dog pen when we're not looking. The fence has been Misty proofed (for now) and will contain all our fluffy friends while we work. The two smalls, Marty and Muggsy who recently came home with us are also growing at an exponential rate. The size of Marty's paws are a big indication of the size he will grow into.  Merry's bum is still bald from the shave she recieved to help her infection though it doesn't seem interested in growing back, thus Chloe has volunteered to knit her a bum patch to keep her tushy warm,  
Aside from our pups, the two new horses are a joy to ride and get on well with Blackie. We have some upsetting news about Annie, shes always been a bit of a bully to the other horses and to Riley and Chloe as they would tack her up for work but recently she has completely gone off the idea of cooporating with her bridle and is becoming a serious nusance to everyone, including Boss. We've decided that Anne isn't the right fit for us and she is currently for sale. Rileyand Blackie are now working together and despite being a little rusty after winter, they are a better fit for each other and there is a lot of potential for great things.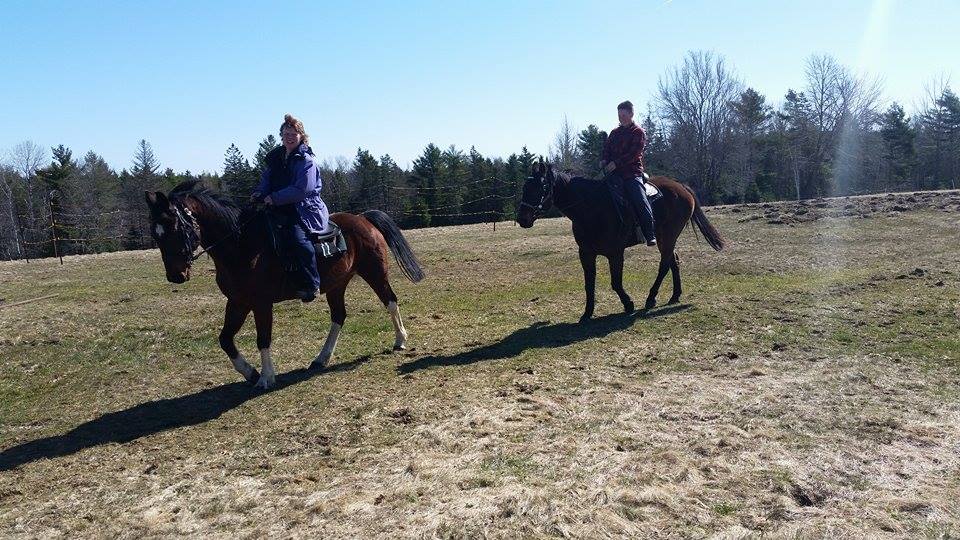 In our feathered area of the farm, there seems to be more feathers on the ground than on the chickens. Due to winter boredom, they've gone on a pecking spree with each other as the targets. After many considerations and conversations about what we should do, we've seen some chickens heal, some cut down on the pecking, and one hen is potentially brooding. These chickens will remain for now and continue monitoring them until we're able to get some new chicks in.
We will soon be welcoming two little piggies to Rolling Hill and we would like your help in naming them! Leave a comment on our Facebook page with your suggestions. 
Categories: None
/