| | |
| --- | --- |
| Posted on 20 October, 2015 at 16:50 | |
Jack Frost is here, and he seems to be staying. Our vegetables are not keen - particularly the spinach - with the sudden cold weather but everything else is adapting. The animals are shedding to make space for their winter coats and we are digging in the closet, pulling out our best flannel to keep cozy. On the bright side, the frost covers everything in a silver blanket of sparkly dew, which makes the morning chores a little more plesant.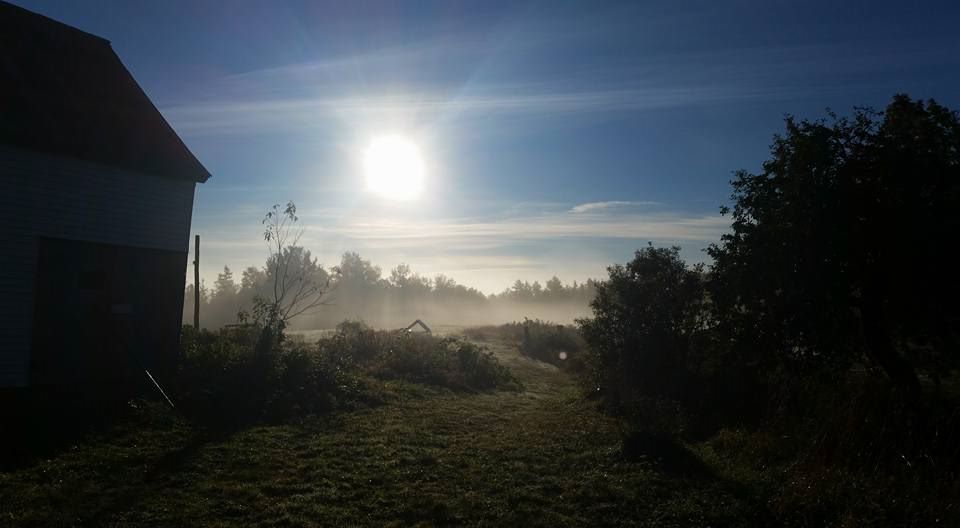 The other day we all gathered around the furnace to learn from one of our volunteers how to light and maintain the fire without hurting ourselves, the animals or the farm. So far we have been quite successul! We've also been quite successful with the processing and canning situation Chloe has mastered in the kitchen. Every day buckets of apples are being turned into sauce, jelly, apple butter, pie filling and hopefully cider when we build our homemade cider press. The tomatoes are also being made into delicous sauce for pastas and juices for soup to warm us on cold winter afternoons.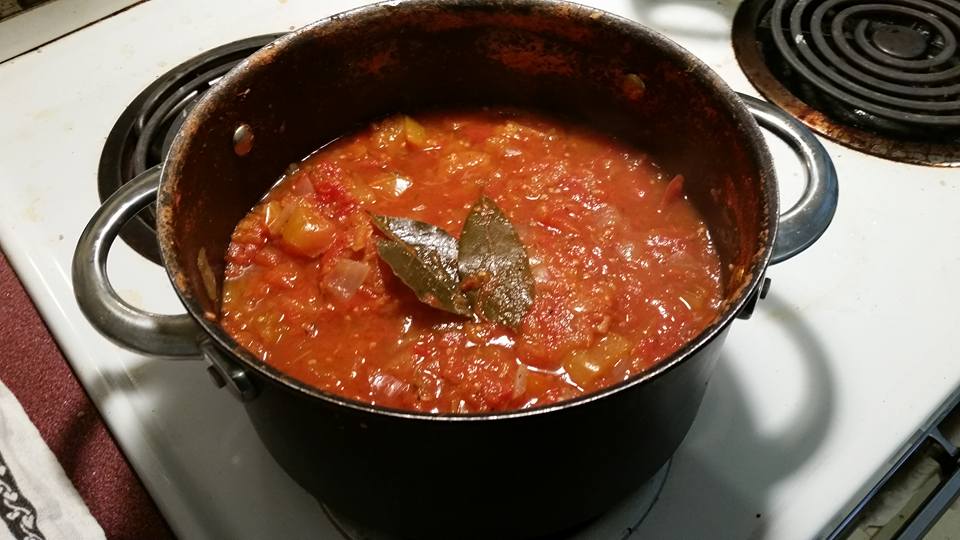 We are extremely thankful to have two volunteers travelling from Germany here with us to help with the rest of our wood splitting, as well as pickling and pruning the apples. There ia so much work to be done, it's great to have so many helping hands. Originally there was three of us who set off in the spring from Ontario to Nova Scotia, but throughout the summer there have been 4-7 of us consistently putting in work to shape up the farm. It hasn't even been a full year and we have accomplished incredible amounts of work (with minimal injury, haha).  To celebrate our great successes, Chloe cooked a full. 100% homemade, Thanksgiving dinner for everyone, with crops we planted and harvested ourselves. We are in agreement that the hard work has paid off, even ever so slightly.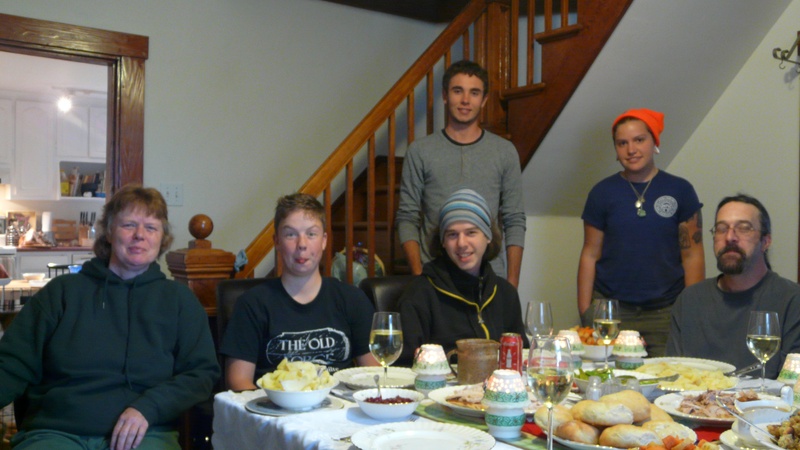 In addition to the family of volunteers we've had this season, we also want to introduce a new member to the Logan menagerie.  Here we present our cuddly, spirited and intelligent new pup, Misty, and a proud James.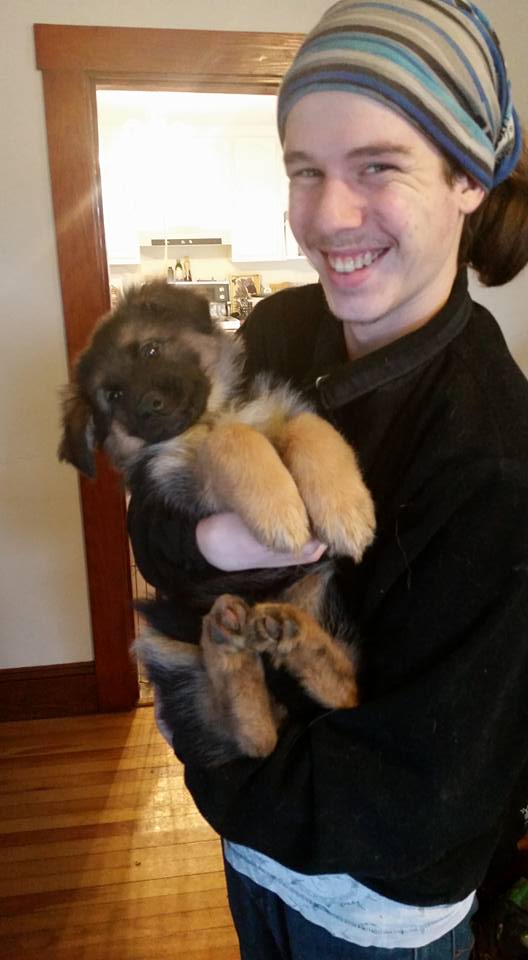 The other 6 fluffly bundles of joy have been homed to some lovely folks, and we genuinely couldn't be happier with their new owners. Last Saturday was a hectic day as people were flying in and out to sign the extensive papers and pick up their pooch! The litter was exceptionally rambunctious and animated, as were their new owners. It was all around a great experience and we look forward to the future litters to come. 
It has been busy, to say the absolute least, with our fair share of long, hard, and bad days, but collectively we agree it is worth all the blood, sweat and tears (and money) that we've put in so far. Our volunteers have even threatened us with a legitimate day off in Lunnenburg later this week!
In a final note before farewell, we have another family member to introduce! Here is Lola, Chloe's better half, the scarecrow we made to scare nothing but the dogs.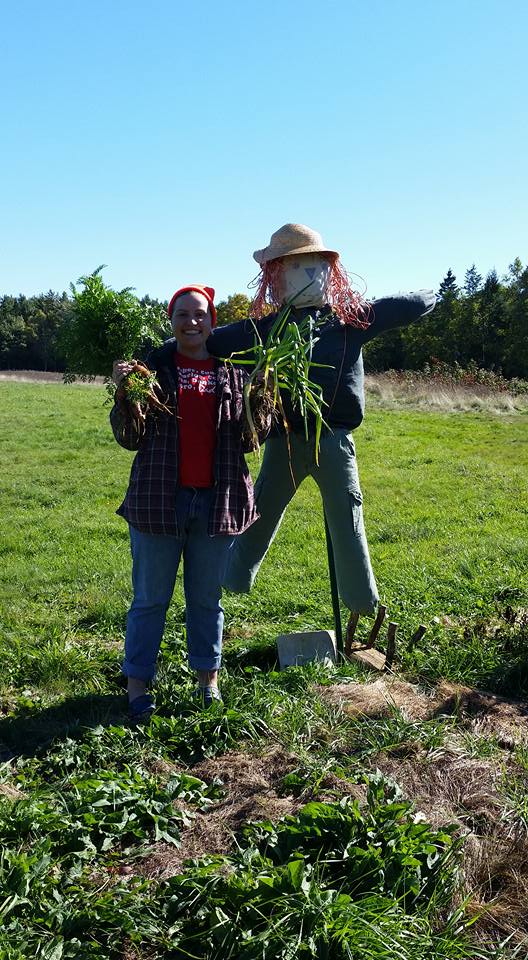 Categories: None
/