| | |
| --- | --- |
| Posted on 30 September, 2015 at 11:20 | |
An extremely unfortunate turn of events happened in the past few days. Our beloved Murphy randomly had a seizure this weekend and we were told to keep a close eye on her, only to find her on Monday morning having another seizure while we were doing our morning chores. Murph was almost two years old and affected by developmental delays, but despite the inconvenience she could be she was a very important part of our family. The inconclusive issue with the seizures would involve many tests, medications and lots of trial and error which would have taken a more serious toll on her. We collectively decided that it was time for Murphy to be laid to rest on the farm.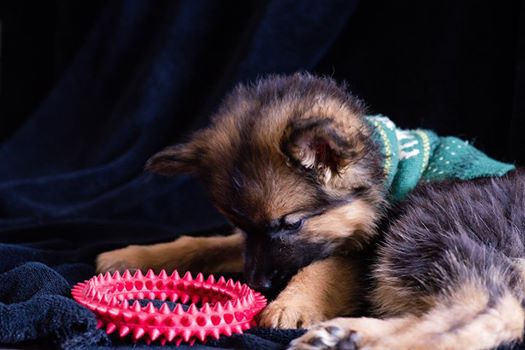 (Murphy in a little sweater when she was a wee puppy)
In lighter news, we have arrived back to the farm from our two-week trip to England for Grandpa's 100th birthday! We had a great time and Grandpa was very pleased that everyone made an effort to celebrate this life milestone with him. Our dearest Chloe is also back from visiting her family in Toronto, and we are welcoming our new volunteer Nils, from Germany. who will be with us for October!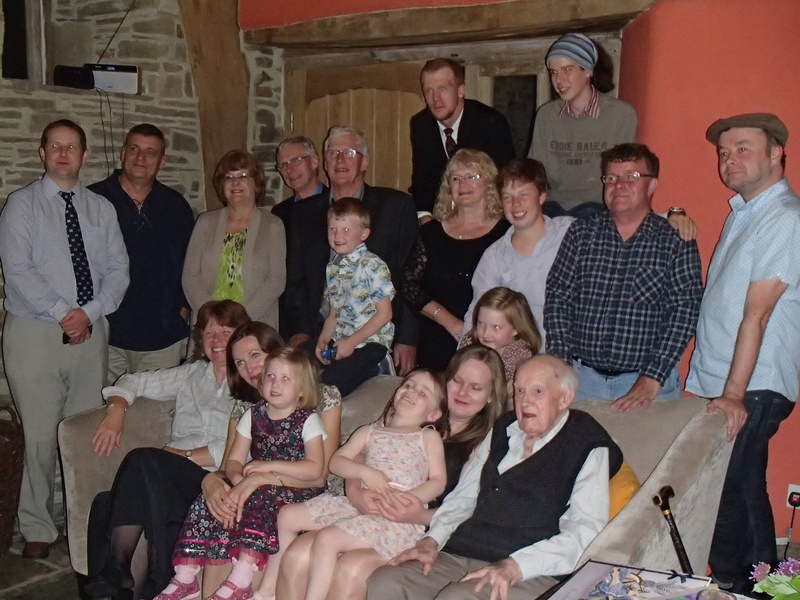 (The family gathered around Grandpa at his birthday dinner)
The puppies have grown much bigger and are no longer wiggling around, as they have opened their eyes and learned how to walk. They are making a mess everywhere and nibbling on everyone's feet! We have decided on what pup we are keeping, but the name has yet to be decided. Of the seven puppies, one very energetic female is left who is need of a good home, for anyone interested please contact us through the site or facebook!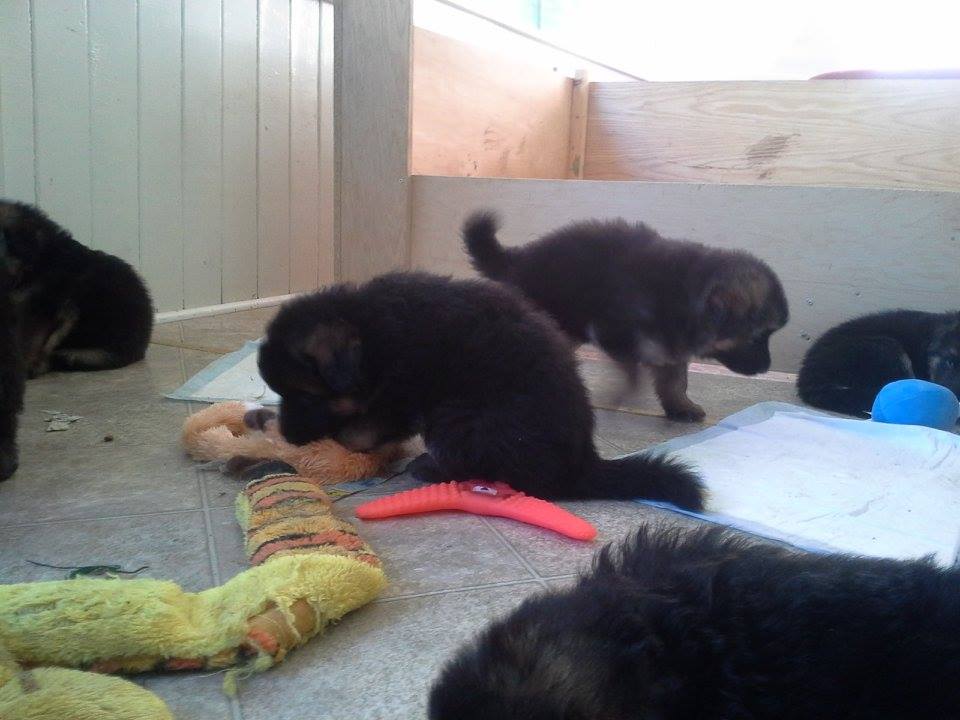 (We're living in a mad house!)
In other fluffy news, Morgana has made a full recovery from surgery and is ready to roam outside and bother our chickens again. Our feathered friends have gotten extremely plump and loud as they start to crow, and the females are expected to start laying in the next month or so! The horses have been particularly fussy as they're eager to resume working, ploughing and hauling. Bryony, Chloe and Boss have decided to expand their knowledge on goats this weekend and will be spending the day with a goat farmer, learning about milking, general care and making delicious cheese!
In addition to all that madness, we'll be kept extremely busy with splitting and storing our wood, building a greenhouse and renovating the barn to store our hopeful pigs and goats in the spring. And lest we forget, harvesting the vegetables, cooking and canning them!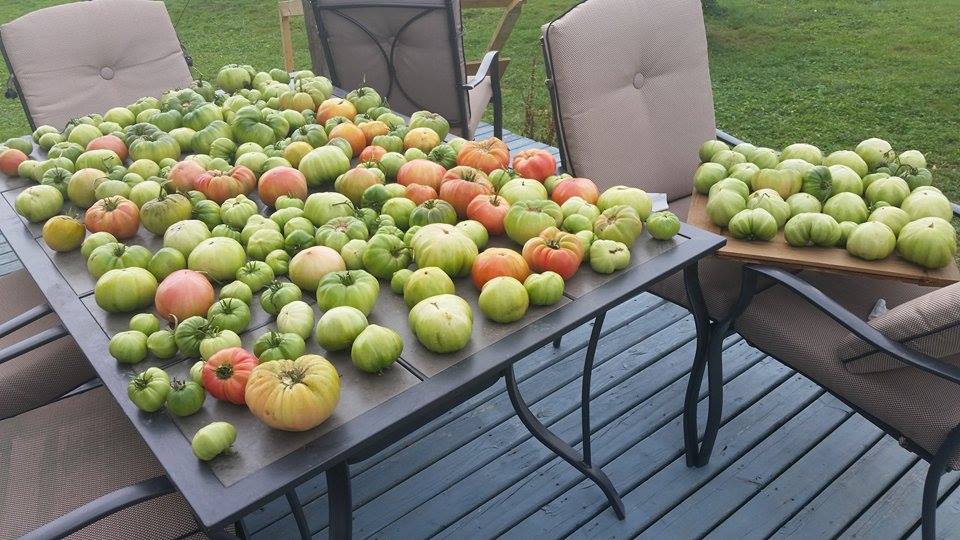 (These are all the grown McGeralds who have been picked and are beginning to redden in the sun)
Categories: None
/