| | |
| --- | --- |
| Posted on 14 August, 2015 at 0:15 | |
The horses have arrived, and they won't stop eating! Annie & Blackie have had a busy few weeks traveling from Moncton, New Brunswick to Caledonia, Nova Scotia, but they're now happily settled in their paddock. They have managed to escape a handful of times as we shuffled them around the fields to give them the perfect space - once in the middle of a rain storm while Liz was the only one home so she safely secured them in the dog enclosure which they found less than amusing. We're obviously very professional at Rolling Hill Farm!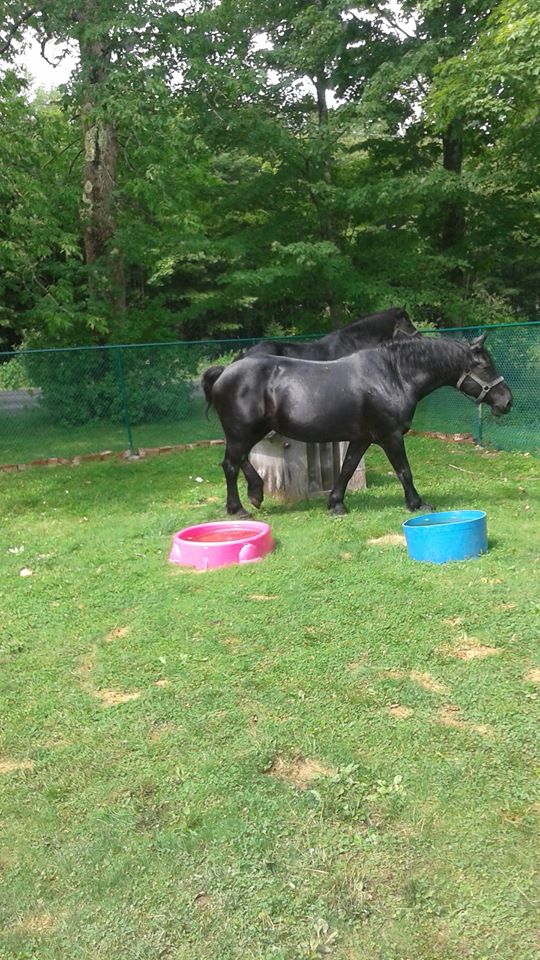 Aside from our hard work to contain them, they've taken us for delightful morning wagon rides and have proven to be a huge help while we prepare for winter by using them to deliver hay from one end of our pasture to the barn with the help of Bryony, our great teamster in training.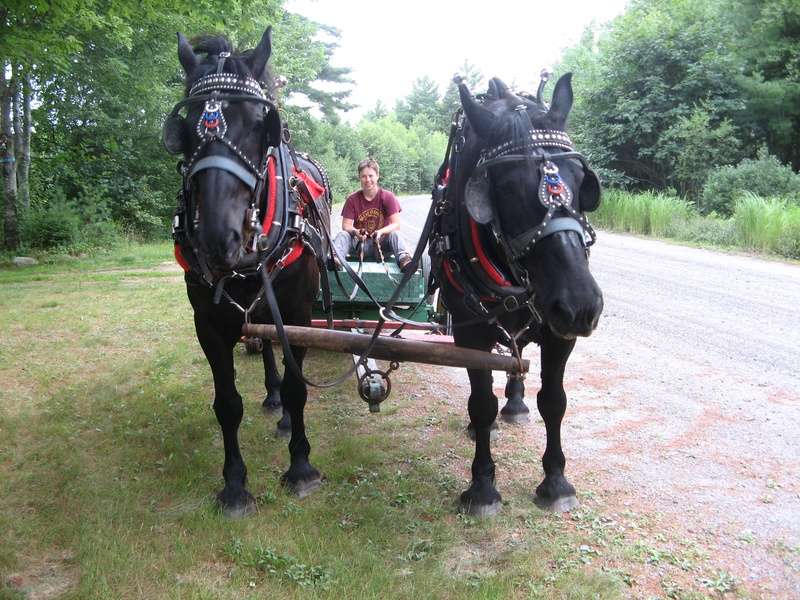 In addition to all the great horse related news, the other animals are also doing well! The male chickens are getting very plump, and are enjoying a newly improved MASSIVE chicken tractor that accommodates all nine of them at the same time! Now they can peck grass in unison, just as they've always dreamed.
Our dear Merry is also encroaching on her due date, and is showing more signs every day. We're patiently waiting the day she is ready to whelp so we can welcome a litter of new fluffy puppies to our home.
All animals aside, Bryony attempted to pull up our clan chief potato plant but it was not yet ready to be harvested. The rest of the veg patch is flourishing and we hope to plough some field in the fall and build a greenhouse with recycled materials around the farm!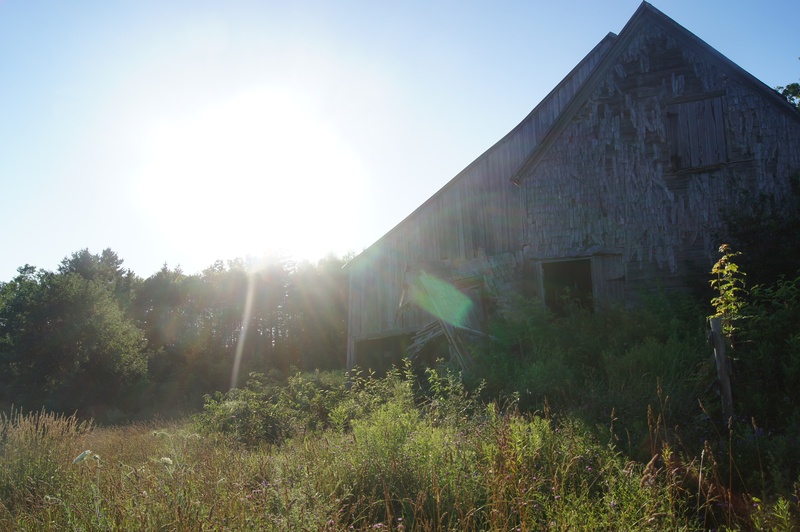 Categories: None
/