| | |
| --- | --- |
| Posted on 21 July, 2015 at 14:40 | |
The vegetables – and the dogs – are out of control! The tomatoes are climbing the trellises and the potatoes are getting gigantic while they flower, and should be ready for eating very soon. The tomatoes also survived a near death experience in which Murph, one of Merry's dogs from her first litter, trampled over the plants this morning on her walk. In addition to the chaos of dog walks, Zane and Monkey were sprayed by a skunk in the morning a few days ago so Bryony and our Workaway volunteer Chloe gave them an extensive bath in tomato juice, which was not enjoyed by anyone.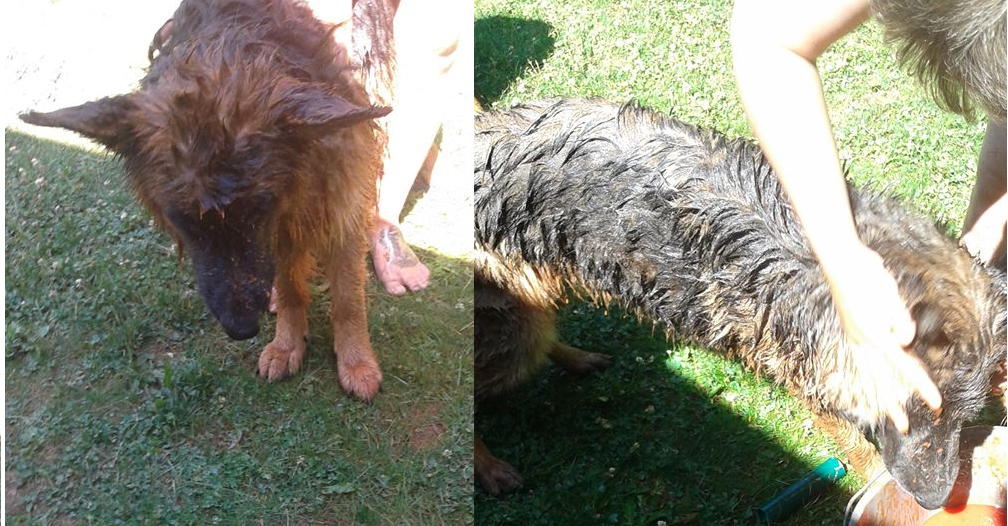 PHOTO - Very depressed dogs.
Chloe has also been busy weeding and uprooting the flower bed to plant an herb garden. The parsley, coriander, dill, basil, thyme and mint are beginning to sprout and will be ready to be picked and dried for use over the winter. The rest of the flower beds in the front yard will be a beautiful mixture of bee friendly flowers to encourage our favorite pollinators.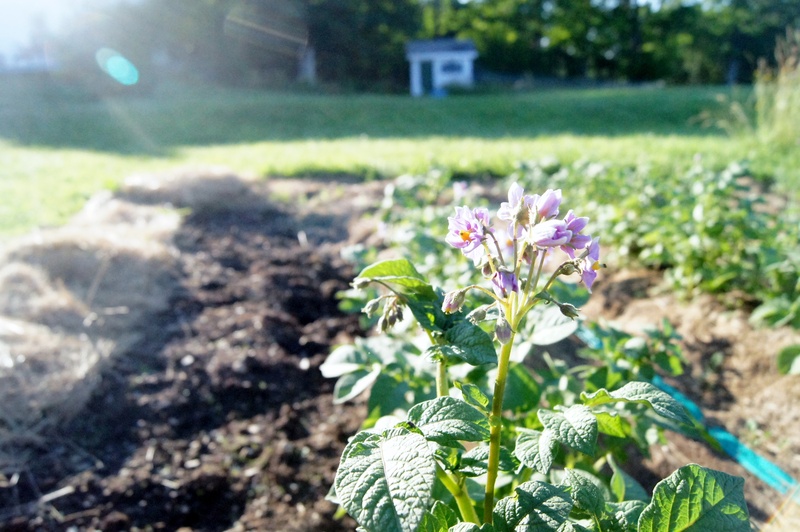 PHOTO - Clan Chief of the Potatoes
In other news, we are still in the process of obtaining the horses. We've been stopped suddenly in our tracks as we are stuck waiting for a veterinarian to look the horses over so we can finally take them home to Rolling Hill! In the mean time we'll be building an electric fence to enclose them in safely.
The chickens are also thriving and growing quite rapidly. The male chicks are enjoying the chicken tractor that has been built to allow them a little more freedom to roam outside and peck at everything in sight. However the female chickens just got a new chicken shelter to keep them cool in the heat of the summer while they're out roaming during the day.
We are also expecting some more volunteers this month so we can make some progress on our up and coming projects.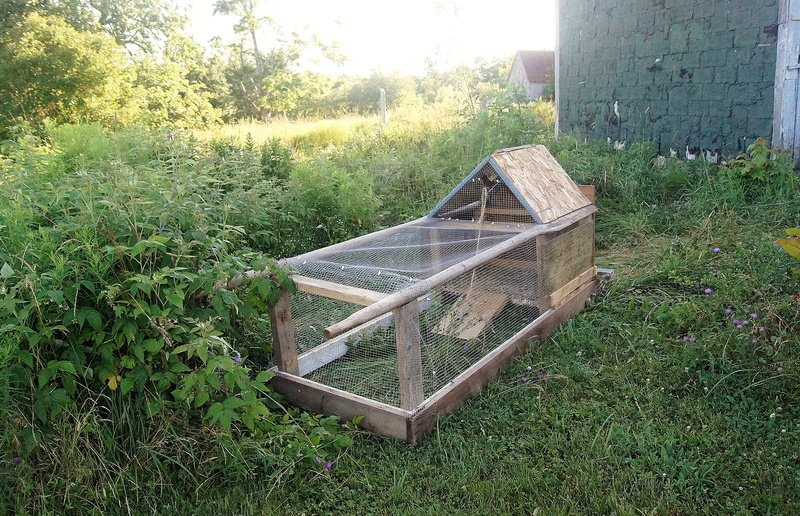 PHOTO - Chicken tractor
Categories: None
/