| | |
| --- | --- |
| Posted on 30 June, 2015 at 20:00 | |
Well, "ponies" is not entirely accurate - oh, the things we do for alliteration. In fact, the equines in question are 16.2 and 17.2hh Belgian Drafts, owned by Richard MacKenzie of Altantic Draft Horse Supply. Bryony was lucky enough to attend a teamster training day taught by Richard, where she learnt the basics of various harness and driving equipment, how to harness and drive one horse and then two in a team, as well as the history of the MacKenzie's five-generation horse-run farm. A throughly enjoyable day with a lot of new information to take in.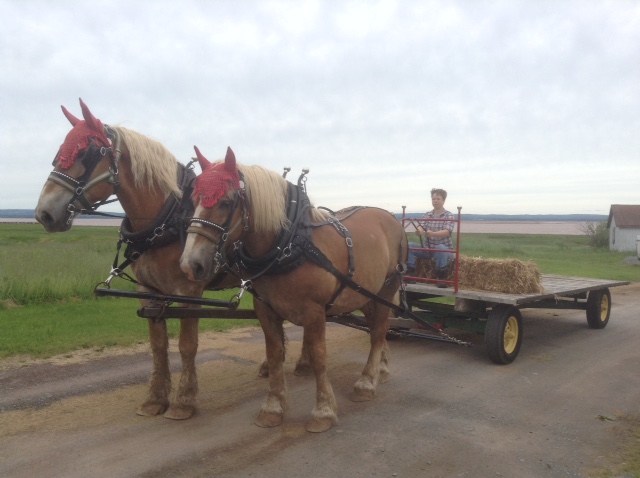 On the puppy front, Zane fortunately figured out the intricacies of manhood that have confounded so many for generations, and managed to tie with Merewyn. We look forward to a litter in the middle of August, keeping everything crossed for happy, healthy hounds. A small dog run for the little ones is going up bit by bit, given a roaring head start thanks to the hard work of Uncle James, who came to visit us for two weeks and was put straight to work.
In addition to the fencing Uncle James fell on the chicken coop with a vengence, so that it is now painted a beautiful white with green trim, has two working doors, a clean roof and a protective fence, amongst numerous other additions. The chickens have been going outside during the day for about a week now, and have begun gleefully gobbling all the weeds they can get their tiny little beaks on. We've separated the girls (now known as Egg-Makers) and the boys (now known as Shake-and-Bake), keeping one lucky lad back to supervise the ladies. A grand total of twelve girls are left to make our flock, with ten boys headed for our freezer.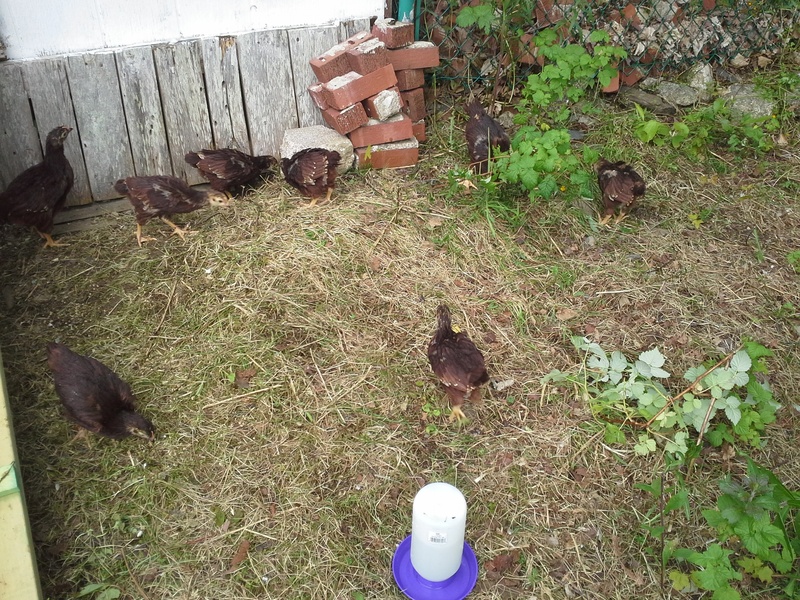 Lastly, the potatoes have thrived in the recent downpouring of rain. The plants are growing at a quite alarming rate fueled by each new flood. The McGeralds are less impressed and became quite droopy, but have since recovered and produced small flowers. We may have to re-think our tomato strategy given the blessings of rain; I hear greenhouses are wonderful things. The onions continue largely indifferent to rain, sunshine and large dogs charging through their beds.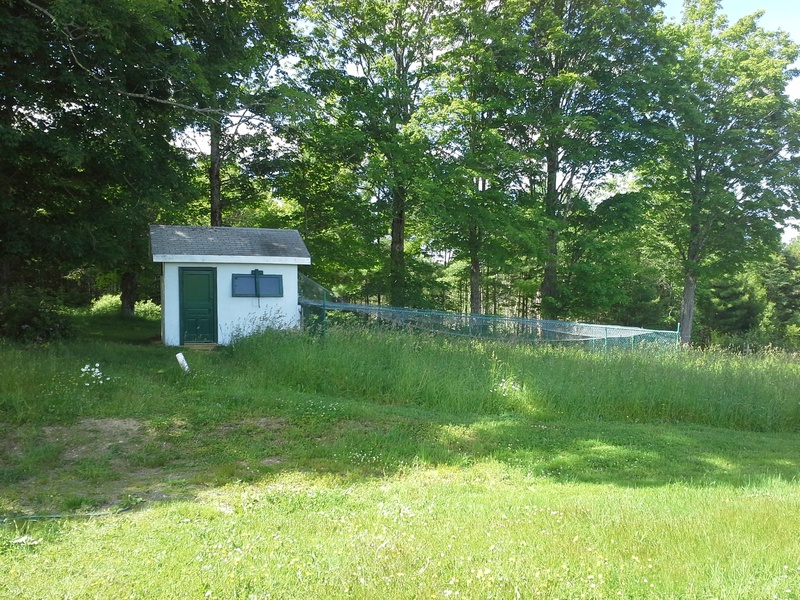 Categories: None
/